Events
Infinity: Operation Firestorm III After Action Report
This is an after-action report for the our Infinity Tournament; Operation Firestorm III.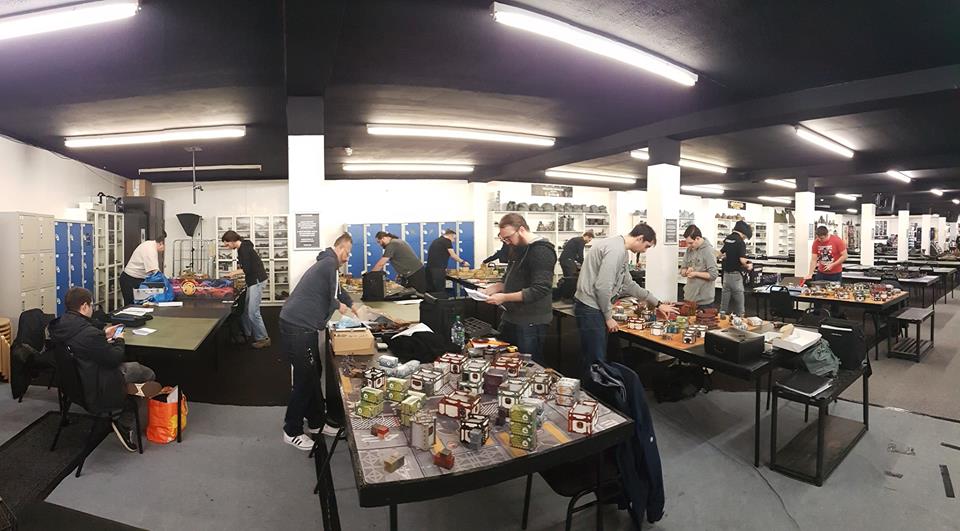 This tournament took place on December 8th and was our last ITS event of 2018. This was an exceptionally relaxed tournament to ensure all of our players had an enjoyable experience here at The South Wales Gaming Centre.

We had a nice small turn out of 15 players, which kept the event flowing smoothly and was enjoyable to manage. The format chosen for the event was standard ITS, with no Spec-Ops, no Limited Insertion and the Classified Decks set to Standard Difficulty.

Faction Breakdown.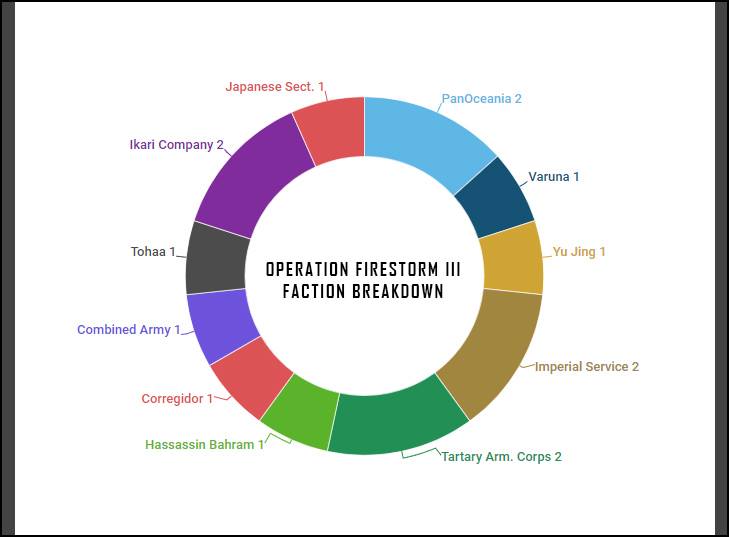 We had a nice even split of factions for this tournament, with a great new entry to our meta of Ikari Company. The real surprise here was no Ariadna, ALEPH or Nomads! A really big surprise for Cardiff and South Wales in general.


Ranking Report.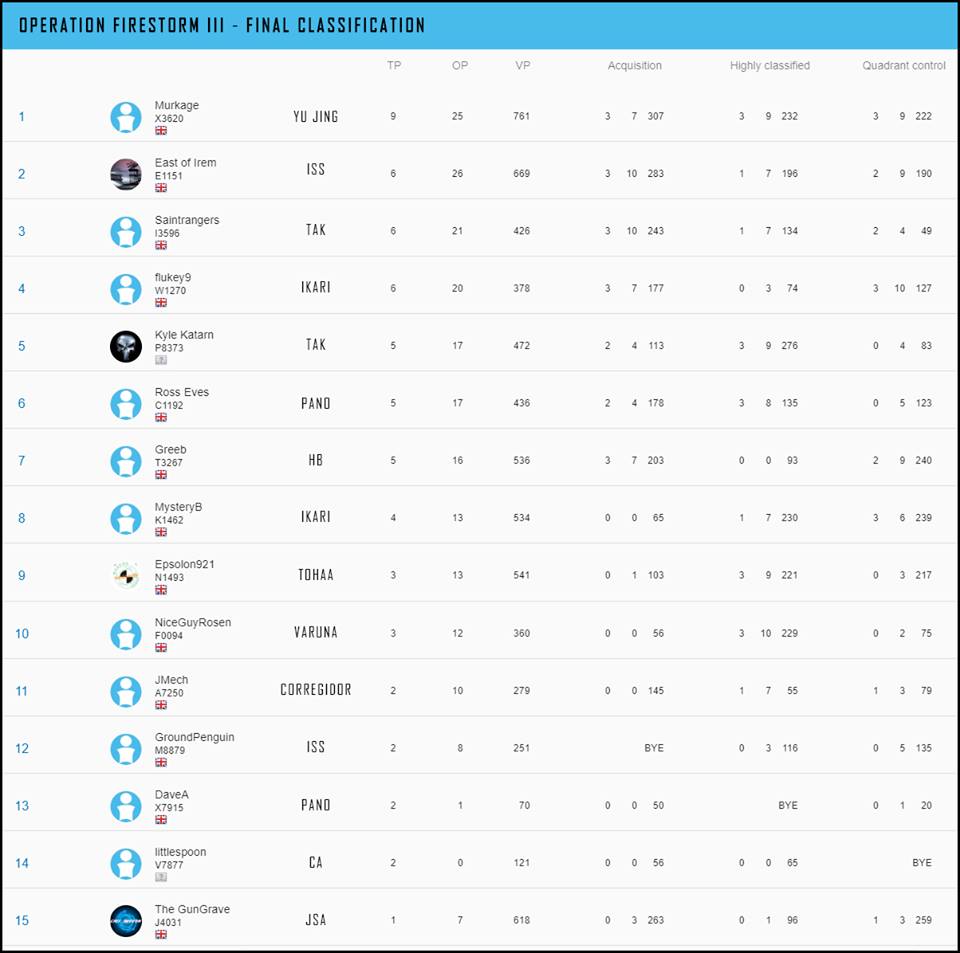 As mentioned, the event format was standard ITS, with scenarios chosen being Acquisition, Highly Classified and Quadrant Control. Forcing players to adjust to some more intense scenario missions with Highly Classified and more take and hold based scenarios such as Quadrant Control. The day really rewarded flexibility with their list choices and what to bring to the table.

The top 3 of the day were Murkage with his Yu Jing, East of Irem with his (Yu Jing) Imperial Service & Saintrangers with his Tartary Army Corps. Well done to everyone!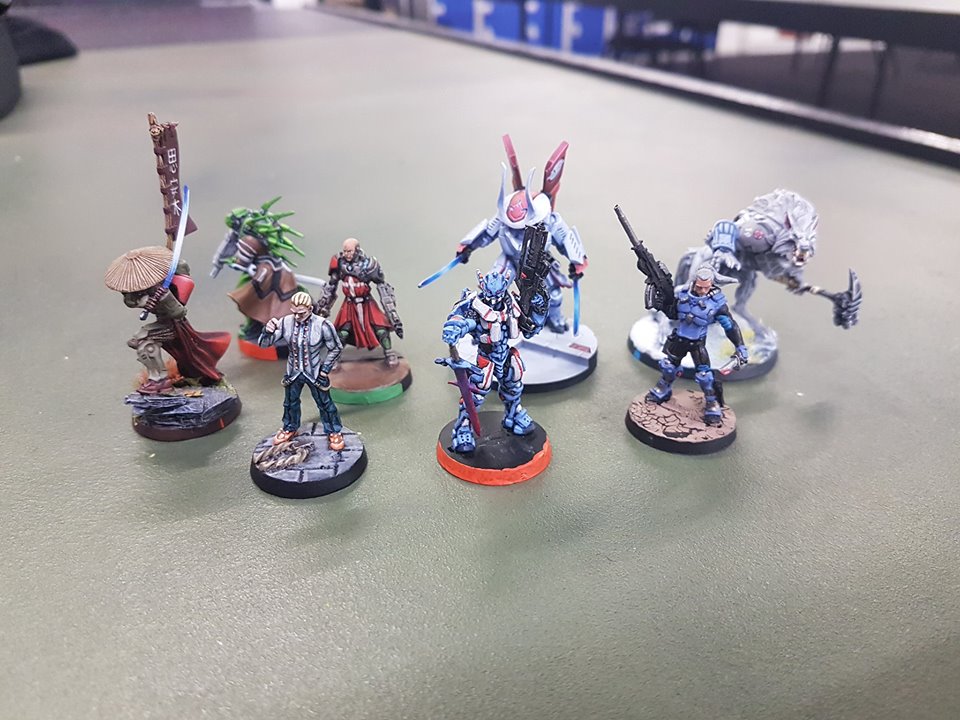 We also had some great painted models on display, with TheGunGrave's JSA Daiyokai taking the painting prize and trophy.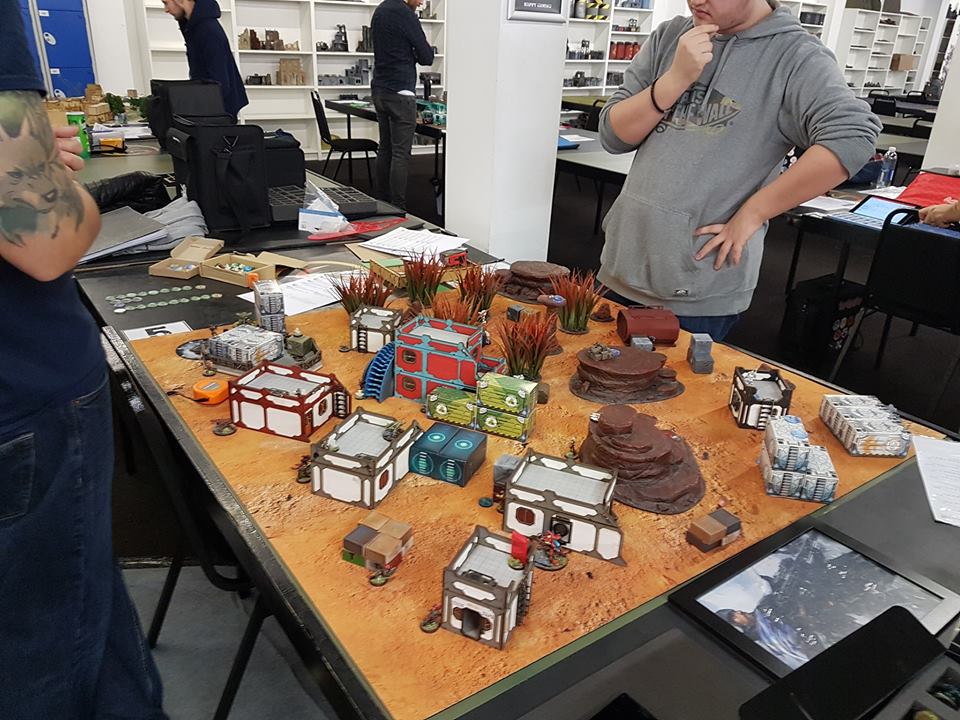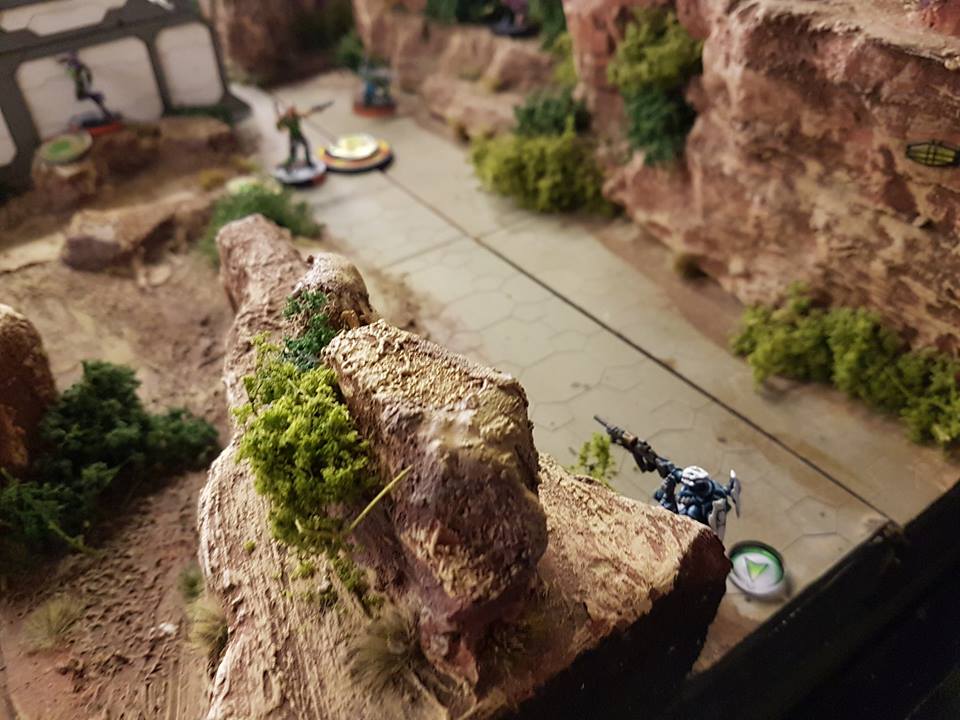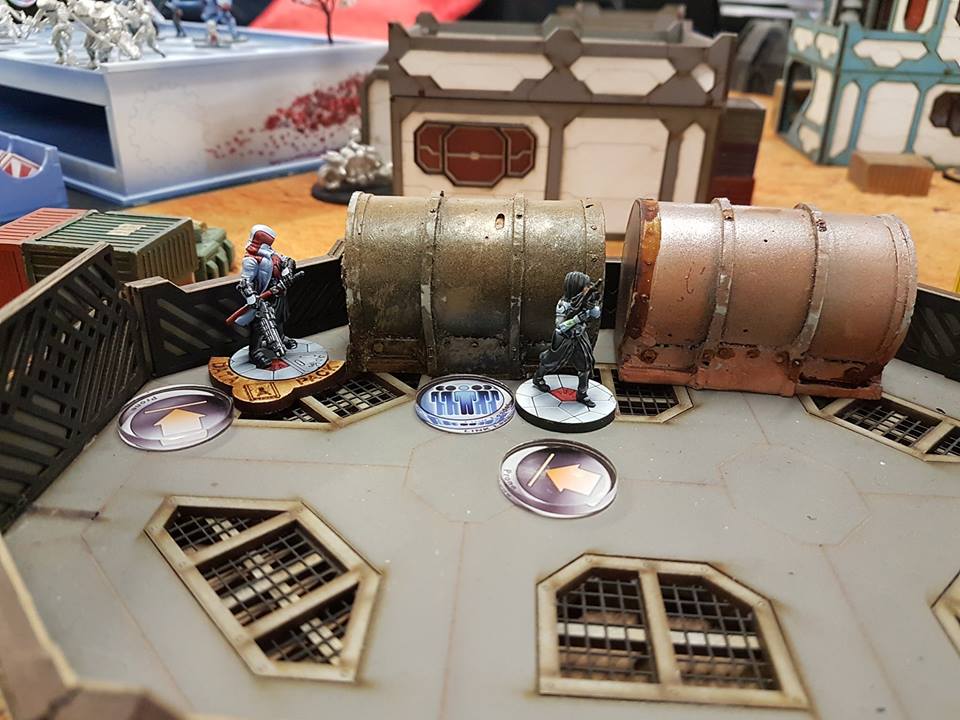 Overall a great day, Thanks to everyone who attended!