Events
Flames of War European GT
Last weekend saw The South Wales Gaming Centre hosting the official Battlefront Flames of War GT. Matt and Gordon from Battlefront attended to discuss the future of the system over the next few months and even ran a few demo games of their latest Modern Tanks game.
With a good turnout from all around, there was a good atmosphere across the The Battlefields as everyone prepared to represent the Axis or Allies!
Matt and Gordon also brought with them some of the new Battlefront terrain pieces.
After some close battles Livio Tonazzo emerged as the victor,
With Thomas Rickal a close runner up.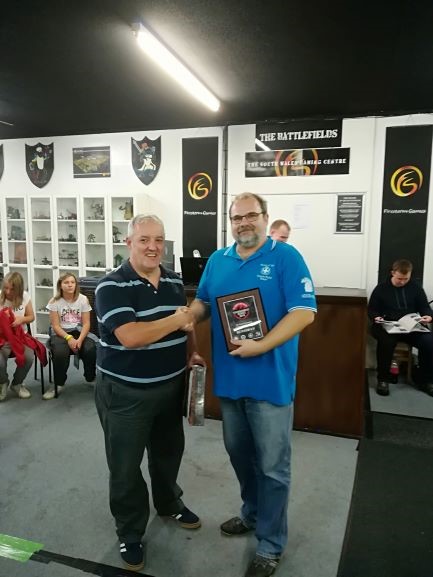 Congratulations as well to Sven Desnet who won the vote for the most sporting player for the weekend.
The video of the streamed games from the weekend Twitch stream can be found here.
Thanks again to all of the players, to Battlefront and to the TO, Ian Jones, for all of their hard work in making this event such a great success.